ABOUT ME
I possess strong understanding and have experience in User Experience & UI/Visual Design. Heavily involved in planning (discovery, research, information architecture, wireframing, prototyping, user testing) and creative design (layout, composition, graphic and interaction) for non-profits, startups, small and large companies.
Read More
MY WRITING
I like to write about AR and VR while thinking how it converges with design.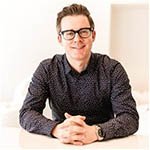 Mike is exceptionally talented as a web designer, social media expert and multimedia guru. Mike is extraordinarily skilled and would be extremely valuable to any entity looking to boost their online presence. I can't recommend him highly enough. He's creative, knowledgeable and trustworthy. Plus, he's just a great guy and has a wicked sense of humor!
Daniel Sieberg
Group Product Marketing Manager | Global Head of Media Outreach, Google News Lab | Author/Speaker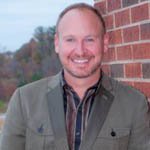 Michael is creative to the core. He has been immersed in the world of web design since the nascent period of the internet, and has the innate ability to dream up presentation and functionality solutions for anyone or any company.
Alex Walker
Communications & Content Manager, Consumer PR, Facebook